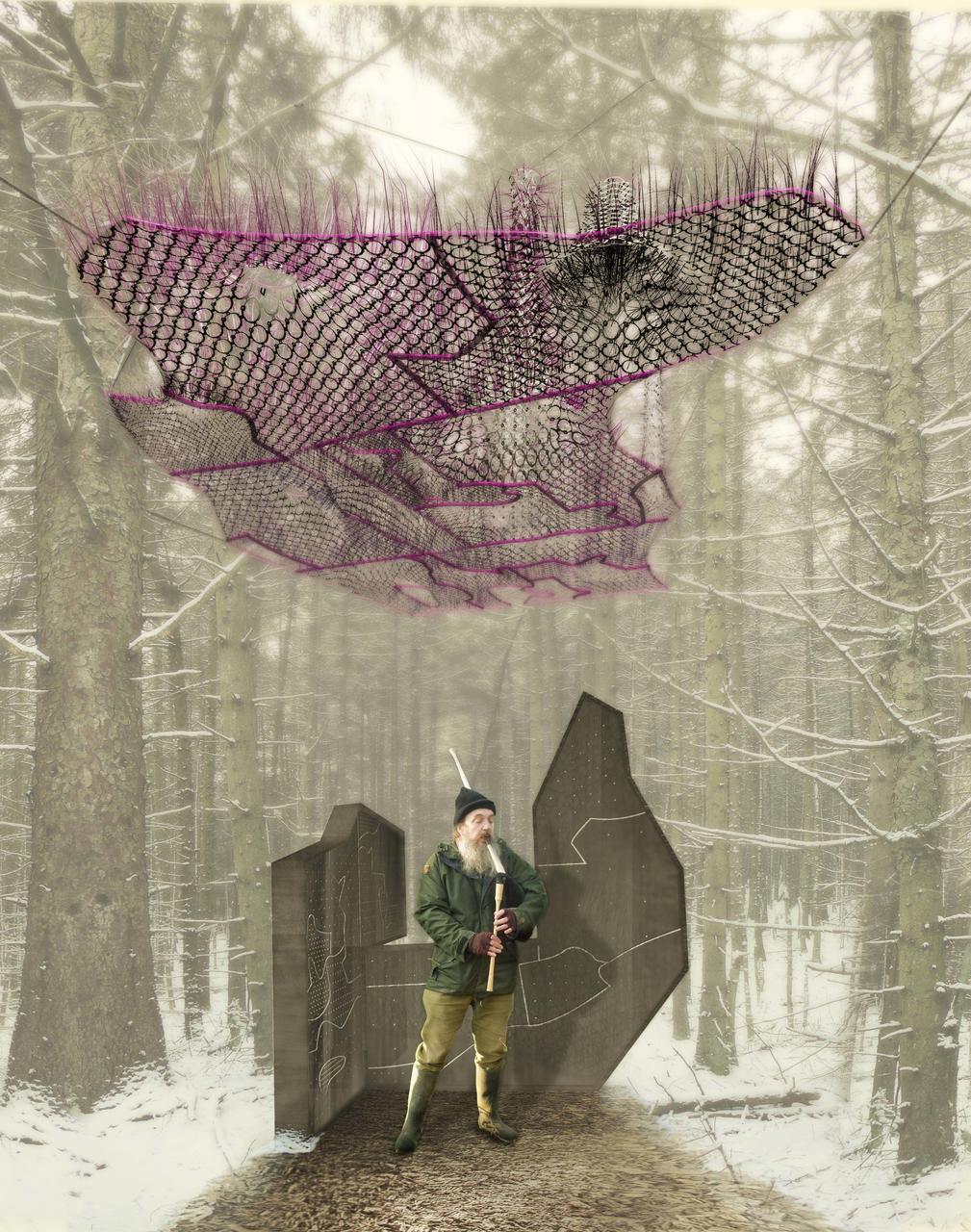 Canopy
Canopy is a collaboration between Ed Carter and Nicholas Kirk Architects. The piece is a site-specific installation, performance space, and graphic-score project at a remote site in Kielder Forest. The setting is Smuggler's Rigg, the last remaining area of trees dating back to the original planting of Kielder Forest in the mid-1920s. The project reflects the gradual cultivation and evolution of the surrounding forest.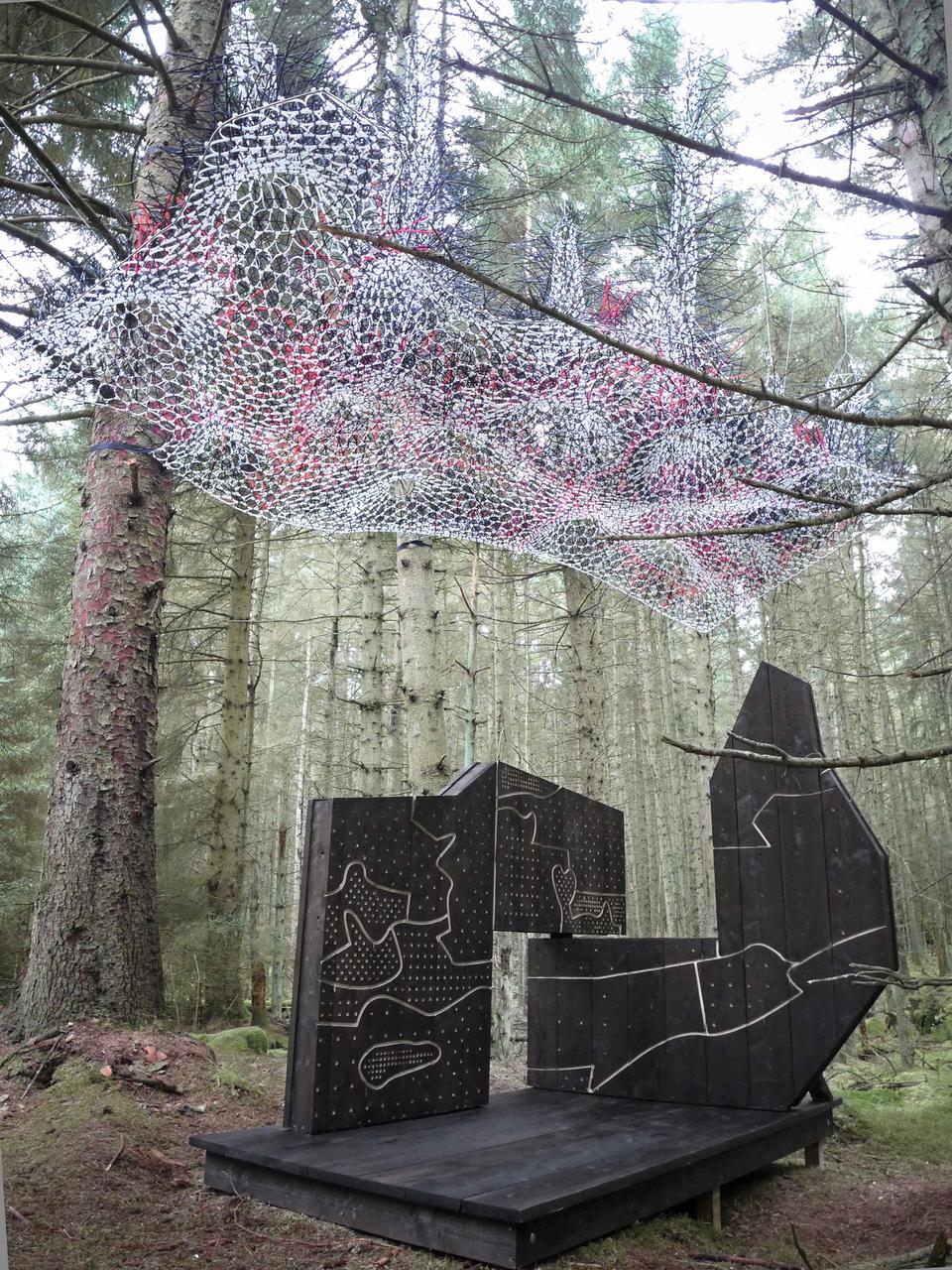 On the ground, a charred-timber performance space frames a stunning view into the heart of Smugglers Rigg. Overhead, suspended amongst the overhanging branches, is a semi-transparent form created from 15,000 woven cable ties. The structure and contours of each aspect of the piece relate to the different ages of the trees in the surrounding area, creating two abstracted maps of the Kielder forest canopy.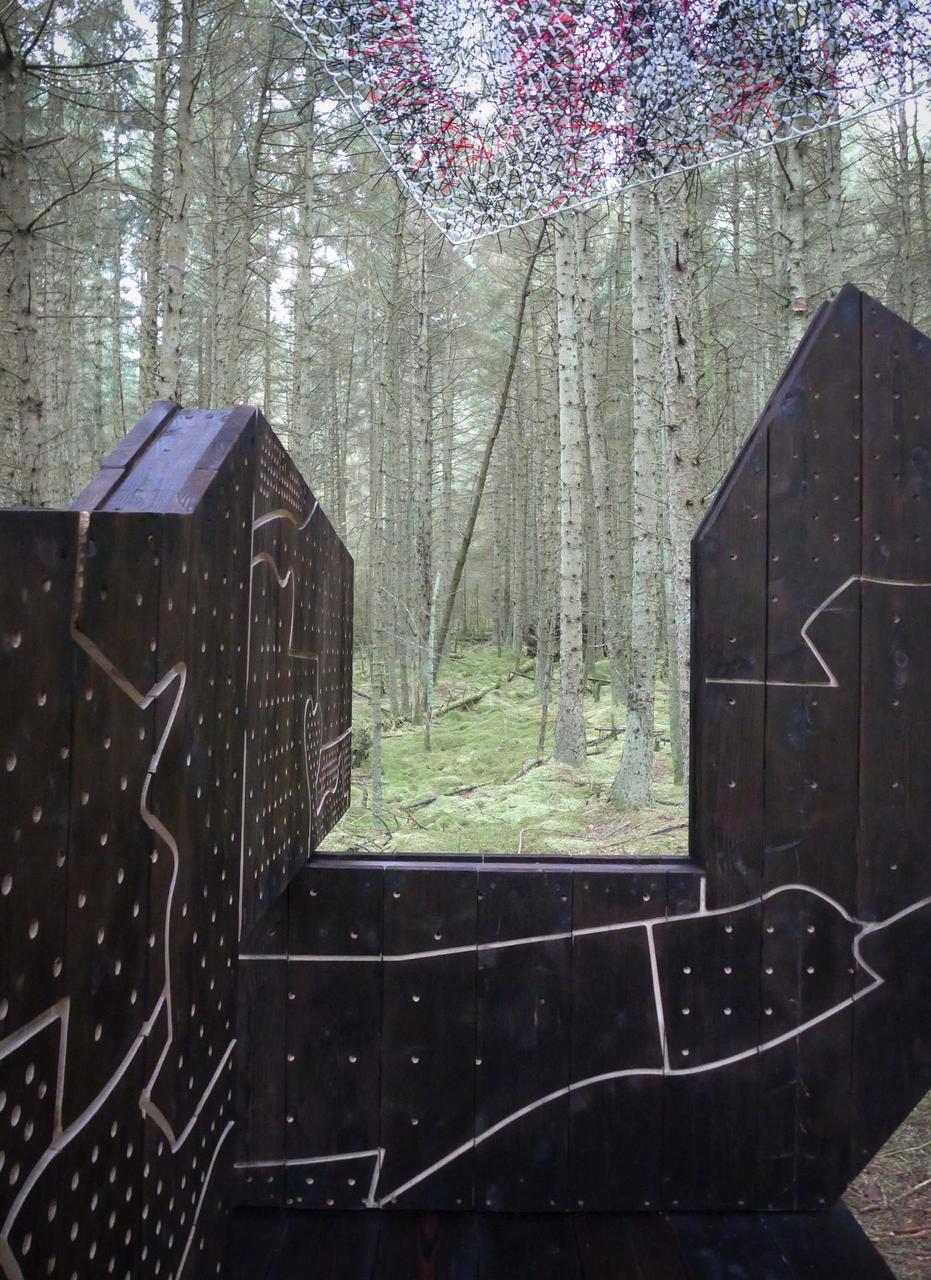 Inspired by the work of architect, composer and artist Iannis Xenakis, the structure is also intended as a graphic score, designed for musical interpretation.