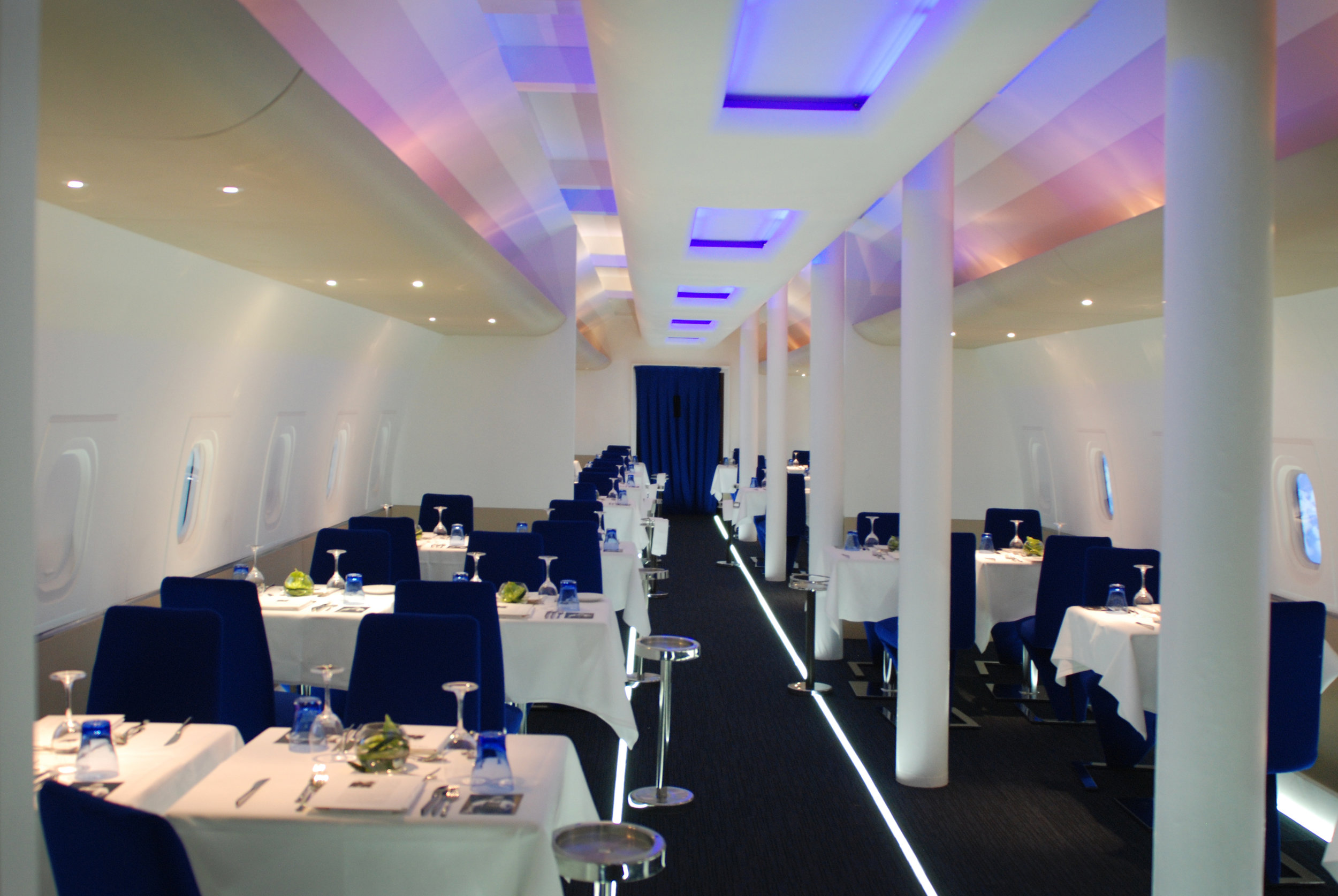 BA Pop Up
The British Airways Pop Up Restaurant transformed the former Nicholl's and Clarke Builders Merchant on Shoreditch High Street, London into a temporary restaurant, gallery, bar and cinema to coincide with the run up to the London 2012 Olympics.
The event was organised to celebrate the launch of the 'Great Britons' programme, a British Airways initiative to showcase talented artists, filmmakers and food experts in a unique and high profile setting.
Nicholas Kirk Architects designed the 54 person restaurant by referencing the interior of an airplane fuselage. The existing warehouse interior was masked off to the visiting public to create a unique dining experience and a composition of different lighting arrangements was incorporated to subtly reference the iconic British Airways brand. The event was sold out for the entire two-week run.