Cyclic & Continuous
Cyclic & Continuous is a new permanent outdoor pavilion by Nicholas Kirk Architects and Ed Carter, commissioned by Ordnance Survey.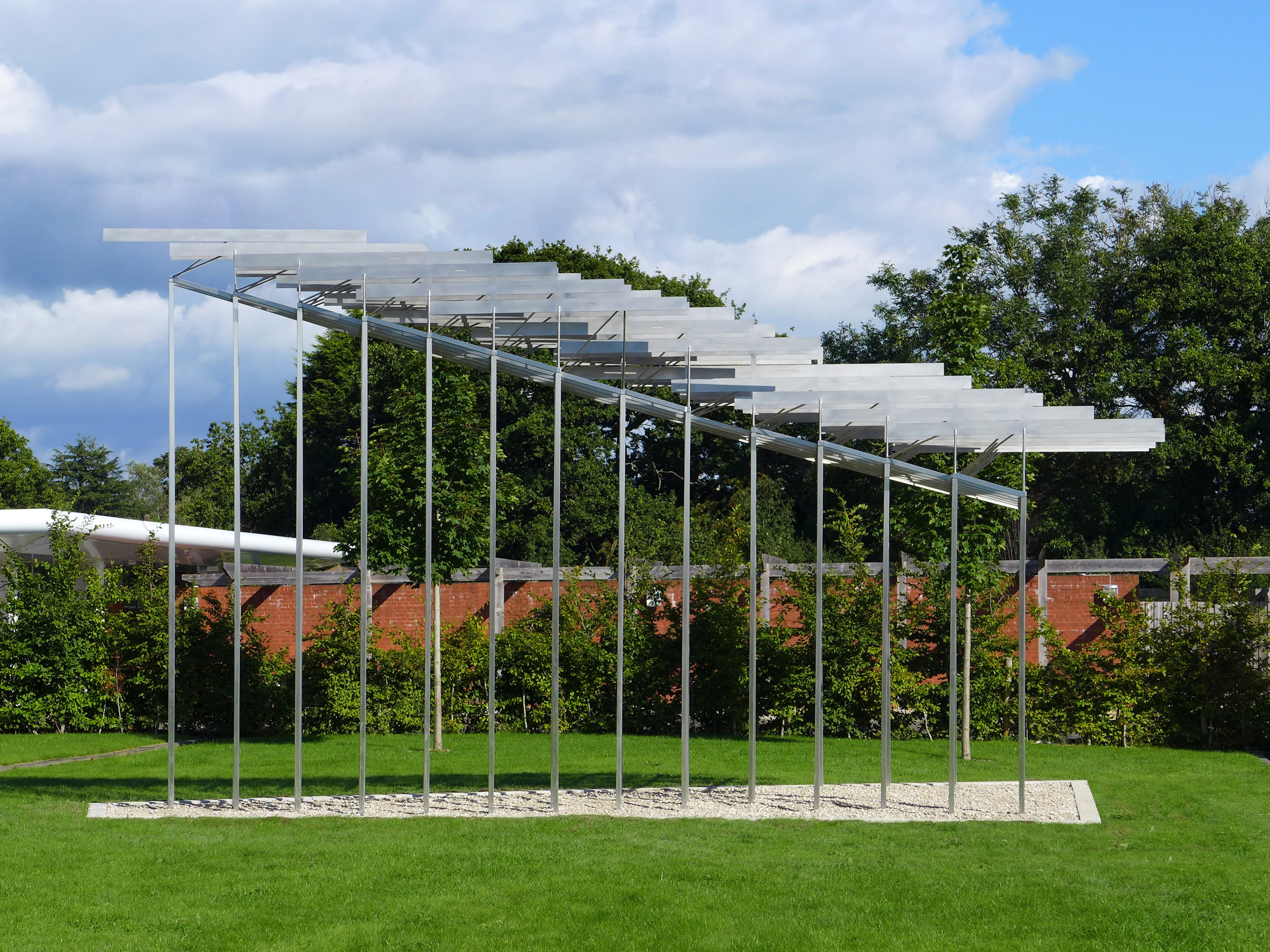 The pavilion-esque form is inspired by the perpetual endeavour involved in the process of 'capturing change'. In the world of cartography, much of this endeavour can be distilled down to two concurrent activities - observing gradual alterations in the natural landscape, and mapping more rapid and frequent human interventions.
The pavilion represents these two processes within the structure, creating a canopy using two sets of OS data, depicting both the topography, and the number of changes seen within the landscape for each part of the country.
 
The pavilion casts a shadow representing a 'sketched' map of Great Britain, which will shift, break apart, and reconstruct over the course of the day.